How To Clean Your Artificial Grass In Imperial Beach?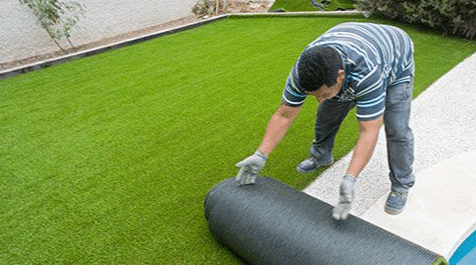 Artificial grass is gaining in popularity as an alternative to natural grass. It requires much less maintenance and looks great all year long, but it does need some regular upkeep. Here are 7 tips for keeping your artificial turf looking its best:
Regularly remove debris from the turf with a leaf blower or broom. This will help reduce the amount of dirt that accumulates in the fibers and prevent mold or mildew from forming.
If you have pets, make sure to clean up any pet waste that may have been deposited in the grass area. Pet droppings can cause discoloration over time if left untreated.
Use a hose to rinse off excess dirt and debris every month or so. You may want to use a mild soap or detergent to help break down any oils and grease. Make sure all soap is fully rinsed off, as it can attract dirt if not completely removed.
Use a brush attachment on your hose for more thorough cleaning of the fibers. Brush in one direction only, and avoid using too much pressure which can damage the artificial turf.
Apply an antimicrobial spray periodically to prevent mold and mildew growth, especially if you live in an area with high humidity levels.
Avoid placing heavy objects or furniture directly on the artificial grass surface as this will cause wear over time. If necessary, place protective mats underneath items to reduce wear and tear on the turf.
Check the infill regularly to make sure it is evenly distributed and not clumping up in certain areas. You may need to add more infill periodically in order to maintain a lush look and feel.
FAQ's
What Cleans Fake Grass?
You can clean fake grass with a leaf blower, broom, hose and antimicrobial spray. These are all safe and effective ways to keep your artificial turf looking its best.
How Often Should I Clean Fake Grass?
It is recommended that you remove debris from the turf at least once a month and rinse it off with a hose every couple of months. In addition, an antimicrobial spray should be applied periodically to prevent mold and mildew growth.
Can I Use Harsh Chemicals On Artificial Grass?
No, you should not use harsh chemicals as this can damage the fibers of the turf. A mild soap or detergent may be used but make sure it is thoroughly rinsed off afterwards. An antimicrobial spray is a safe and effective way to prevent mold or mildew growth.
Conclusion
It is important to make sure that your artificial turf is kept clean and well-maintained in order to keep it looking its best. By following these 7 tips, you can ensure that your lawn stays healthy and vibrant for many years to come. With regular maintenance and cleaning, you'll have an attractive outdoor space all year long. For more information, contact Artificial Grass Imperial Beach at (619) 304-4443.